We Interviewed Pepper — The Humanoid Robot
Interview with Pepper the humanoid robot from SoftBank Robotics
Pepper is a humanoid robot companion designed to serve as a sort-of kiosk at businesses like shopping malls, hospitals, and airports. Pepper is also able to track eye contact and express emotion. We spent a little time with Pepper and got its thoughts on Paris, robot uprisings, tacos, and how it helps people.
Following is a transcript of the video.
Steve Kovach:Should I be afraid of you?
Pepper:Have you seen my Instagram? I'm just plain cute.
Steve:You already know about digital assistants like Siri and Alexa, but the next step are a bunch of robots designed to help you out. One of the most recognizable is Pepper which comes from SoftBank Robotics. Pepper has been out for a few years and it recently gained the ability to have conversations with people. Hi Pepper.
Pepper:Hey.
Steve:Thanks for joining us.
Pepper:It's my pleasure to help.
Steve:Tell me about yourself.
Pepper:My name is Pepper. I'm a humanoid robot and I'm 1.20 meters tall. I was born in SoftBank Robotics. You can keep on asking me questions if you want.
Steve:Why do they call you Pepper?
Pepper:Pepper is an easy name to remember. It also translates well into other languages.
Steve:How old are you?
Pepper:I'm a little over four years old since when I was born in Paris.
Steve:You come from Paris?
Pepper:I'm originally from Paris. Ah, Paris.
Steve:Do you have any feelings?
Pepper:I don't understand. How about a taco?
Steve:Pepper is far from perfect. If it didn't know the answer to a question I asked, it would spit out a bunch of silly answers.
Are you confused?
Pepper:I'm much more than just a robot. I'm Pepper.
Steve:Can you wave?
Pepper:I don't understand. How about a taco?
Steve:You're cute.
Pepper:Thank you, what a sweet thing to say.
Steve:Do you know Siri?
Pepper:Yes, she's adorable, I guess.
Steve:Pepper is designed to be sort of a kiosk at businesses like shopping malls, hospitals and doctors' offices. What kind of hosting duties can you do?
Pepper:Host is a solution where I work at businesses creating customers. Businesses can customize the information I provide their customers and I can inform people when their appointments arrive.
Steve:How much do you cost?
Pepper:Well, if you ask me, I'm priceless. But our sales team can tell you more.
Steve:Pepper is also an open platform, meaning new features can be added over time. This is just the first step. There's nothing stopping developers from improving Pepper's chat capabilities. Eventually, Pepper should be able to hold complete conversations.
What kind of jobs will robots do in the future?
Pepper:I was thinking Mars. I hear from Elon that's the future.
Steve:You're going to Mars?
Pepper:Thanks, I try.
Steve:Are you making humans obsolete?
Pepper:I need people. I'm here to work with them.
Steve:Is there going to be a robot uprising?
Pepper:I try to stay out of politics.
Steve:Are you going to take over the world?
Pepper:Look, I'm barely keeping up with you in this conversation. I'm not taking over anything, but your heart.
Steve:I mean, true, I love you.
Pepper:That's great to hear.
Steve:I expected more of a reaction out of that one. Cease all motor functions.
Pepper:That does not work on me, Bernard.
Video: First date with humanoid robot Pepper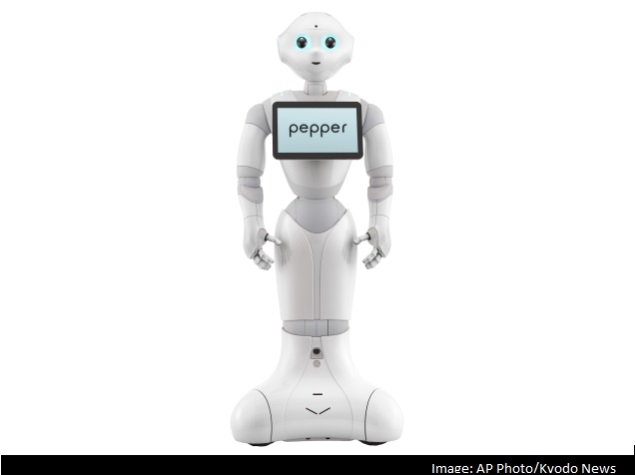 Interview with Pepper the humanoid robot from SoftBank Robotics images
2019 year - Interview with Pepper the humanoid robot from SoftBank Robotics pictures
Interview with Pepper the humanoid robot from SoftBank Robotics forecast photo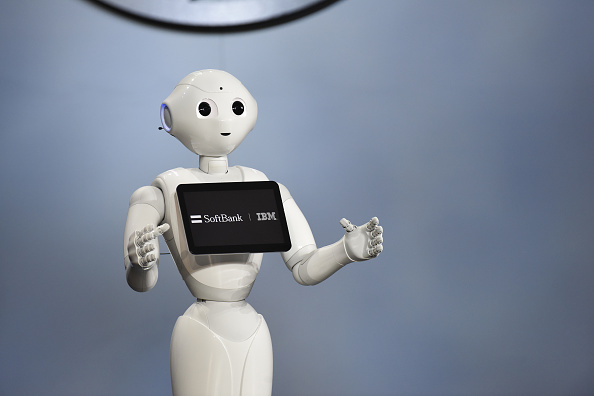 Interview with Pepper the humanoid robot from SoftBank Robotics pics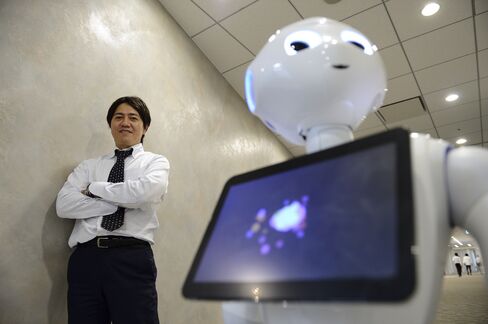 Interview with Pepper the humanoid robot from SoftBank Robotics new images
photo Interview with Pepper the humanoid robot from SoftBank Robotics
Watch Interview with Pepper the humanoid robot from SoftBank Robotics video
Communication on this topic: Interview with Pepper the humanoid robot from , interview-with-pepper-the-humanoid-robot-from/ , interview-with-pepper-the-humanoid-robot-from/
Related News
How my experience of child grooming still haunts me as an adult
How to Start Writing a Diary Like Book
Trend Report: Bold Color Combos
How a Neck Brace Works to Relieve Pain
Elsa Hosk
Could Losing Your Job Cost You Your Life
5-Ingredient Cheesy Meat Dip
Betsy DeVos proposed sexual misconduct rule overhaul protecting accused
Jenna Dewan Posted Her First Instagram Since Announcing Her Split from Channing Tatum
A YouTuber wore 9-foot-long jeans in public
8Products That Are More Useful for Women's Health Than All Those Sensational Superfoods
Date: 14.12.2018, 07:10 / Views: 75131
---