Olysio
Olysio
What Is Olysio (Simeprevir)?
Olysio is the brand name for simeprevir, an antiviral drug used to treat and cure hepatitis C, a chronic infection that causes inflammation of the liver and liver damage.
Olysio is a protease inhibitor, which means it inhibits or blocks a specific protein the hepatitis C virus uses to replicate.
Simeprevir is used in combination with two other drugs that are also used to treat hepatitis C virus, peginterferon alfa and ribavirin.
In November 2013, the Food and Drug Administration (FDA) approved Olysio, which is made by Janssen Therapeutics.
Olysio was fast-tracked for approval by the FDA under its Priority Review program, designed to speed patient access to drugs that can prevent or treat serious conditions when no better alternatives exist.
In April 2014, Janssen announced the findings of a study that suggested Olysio could also be effective against a strain of the hepatitis C virus known as genotype 1 when Olysio is taken with another antiviral drug, sofosbuvir (Sovaldi).
Roughly 75 percent of people in the United States infected with hepatitis C have the genotype 1 strain.
Olysio is still under patent protection, so no generic forms of the drug are available yet in the United States.
Olysio and Pregnancy
When taken with ribavirin, Olysio can cause birth defects and be harmful to an unborn baby.
Women who are pregnant or could become pregnant, and men whose female partner is pregnant or could become pregnant, should not take this medication.
Women taking Olysio should use two methods of birth control to prevent pregnancy. Men taking Olysio should also use two forms of birth control to prevent female partners from becoming pregnant.
You should follow these precautions during treatment and for six months afterward.
It's also important to talk to your doctor about the particular birth control methods you should use while taking Olysio.
Birth control pills, patches, rings, and other hormonal contraceptives may not work well in women taking Olysio, peginterferon alfa, and ribavirin.
Before beginning treatment with Olysio, women must also take a pregnancy test and repeat the test every month during treatment and for six months after treatment ends.
Be sure to tell your doctor if you are pregnant, plan to become pregnant, or could possibly become pregnant.
If you are a man, tell your doctor if your partner is pregnant, plans to become pregnant, or could possibly become pregnant.
It's unclear if Olysio can affect breast milk. You and your doctor must consider the risks and benefits of treatment with Olysio when deciding whether to stop breastfeeding or avoid treatment with this medication while breastfeeding.
Other Olysio Warnings
There are several additional warnings you should know about before taking Olysio:
Doctors prescribe Olysio to treat hepatitis C, but it may not prevent the spread of the virus to other people. If you are taking Olysio, you still need to take precautions to avoid spreading the hepatitis C virus to others.
Do not take Olysio on its own. You must take the drug along with both peginterferon alfa and ribavirin. Before you start taking these medications, be sure to ask your doctor about all of the warnings and precautions for each drug.
Olysio is less effective against a particular strain of the hepatitis C virus: genotype 1a hepatitis C virus with an NS3 Q80K polymorphism. Before taking Olysio, your doctor will screen you for this strain of the virus. If you have it, you may need to consider other forms of treatment.
Visit the FDA website to read the complete .
Discuss all the warnings for Olysio with your doctor. Olysio also has other side effects and can interfere with other medications. Always tell your doctor if you have allergies to any medications.
In addition, research shows that people of East Asian descent may be more vulnerable to adverse reactions from the drug, such as rash and sensitivity to sunlight.
Because the liver metabolizes Olysio, people with moderate to severe liver damage must carefully weigh the risks and benefits of this combination therapy.
Before you start taking Olysio, your doctor will need to know if you:
Have any liver problems other than hepatitis C virus infection
Have ever had a liver transplant
Have a sulfa allergy
Are undergoing any form of phototherapy
Are of East Asian descent
Have ever taken the hepatitis C drugs boceprevir (Victrelis) or telaprevir (Incivek)
Have any other medical conditions
Are breastfeeding
Anyone younger than 18 years old should not take Olysio because there isn't enough information on whether the drug is safe and effective for children and teens.
Researchers haven't studied Olysio among people older than 65, so there's not enough evidence to determine whether older people would respond to the drug differently than younger people.
Olysio Side Effects
The most commonly reported side effects of Olysio, peginterferon alfa, and ribavirin include:
Rash
Sensitivity to sunlight
Itching
Nausea
Let your doctor know if you have any side effects. Some less common side effects associated with Olysio include:
Muscle pain
Trouble breathing
Serious side effects can also occur. If you have any of the following side effects, stop taking Olysio and call your doctor right away, or call 911:
Severe rash
Burning, redness, swelling, or blisters on your skin
Sores or ulcers in your mouth
Red or inflamed eyes
Olysio Interactions
Some drugs may affect the way Olysio works, and Olysio could also interfere with the way other medications work.
It's very important to let your doctor know about all prescription and over-the-counter (OTC) drugs you are taking. You should also let your doctor know about any vitamins, illegal or recreational drugs, supplements, or herbal remedies you use.
Medications that are known to interact with Olysio include:
Other Olysio Interactions
Olysio can make your skin more sensitive to the sun. Don't use a tanning bed or light therapy, and limit your exposure to sunlight while taking simeprevir.
Take precautions when you're out in the sun, such as:
Apply sunscreen.
Stay in the shade when possible.
Wear a hat, sunglasses, and protective clothing.
Olysio Dosage
Olysio comes as a capsule. You'll typically take one 150 milligram (mg) capsule by mouth once a day with food.
Swallow the capsules whole -- don't split, chew, or crush them. Take Olysio around the same time each day.
You'll usually take Olysio with peginterferon alfa and ribavirin for 12 weeks. Then you'll take peginterferon and ribavirin alone for an additional 12 or 36 weeks.
How long you need to take these medications depends on any previous treatment you've had for hepatitis C, how your body responded to that treatment, and whether you developed any serious side effects from these medications.
Olysio Overdose
Take Olysio exactly as your doctor prescribed. Don't take more or less of this drug.
There is limited research on the effects of an Olysio overdose. If you think you have taken too much Olysio, call your doctor right away.
If you or someone else has any severe symptoms after taking Olysio, call 911 or go to the nearest emergency room.
Missed Dose of Olysio
Do not stop taking Olysio without talking to your doctor first. Skipping doses or stopping treatment early can make it less effective.
If you miss a dose of Olysio and it's more than 12 hours until your next dose, take the missed dose right away with food. Then take the next dose at the usual time.
If you miss a dose of Olysio and it's less than 12 hours until your next dose, skip the missed dose and take the next dose of the drug at your usual time.
Do not take two capsules at one time to make up for a missed dose.
If you have any questions about Olysio or how take it, ask your doctor or pharmacist for help.
Video: OLYSIO™simeprevir Receives FDA Approval for Combination Treatment of Chronic Hepatitis C
Olysio images
2019 year - Olysio pictures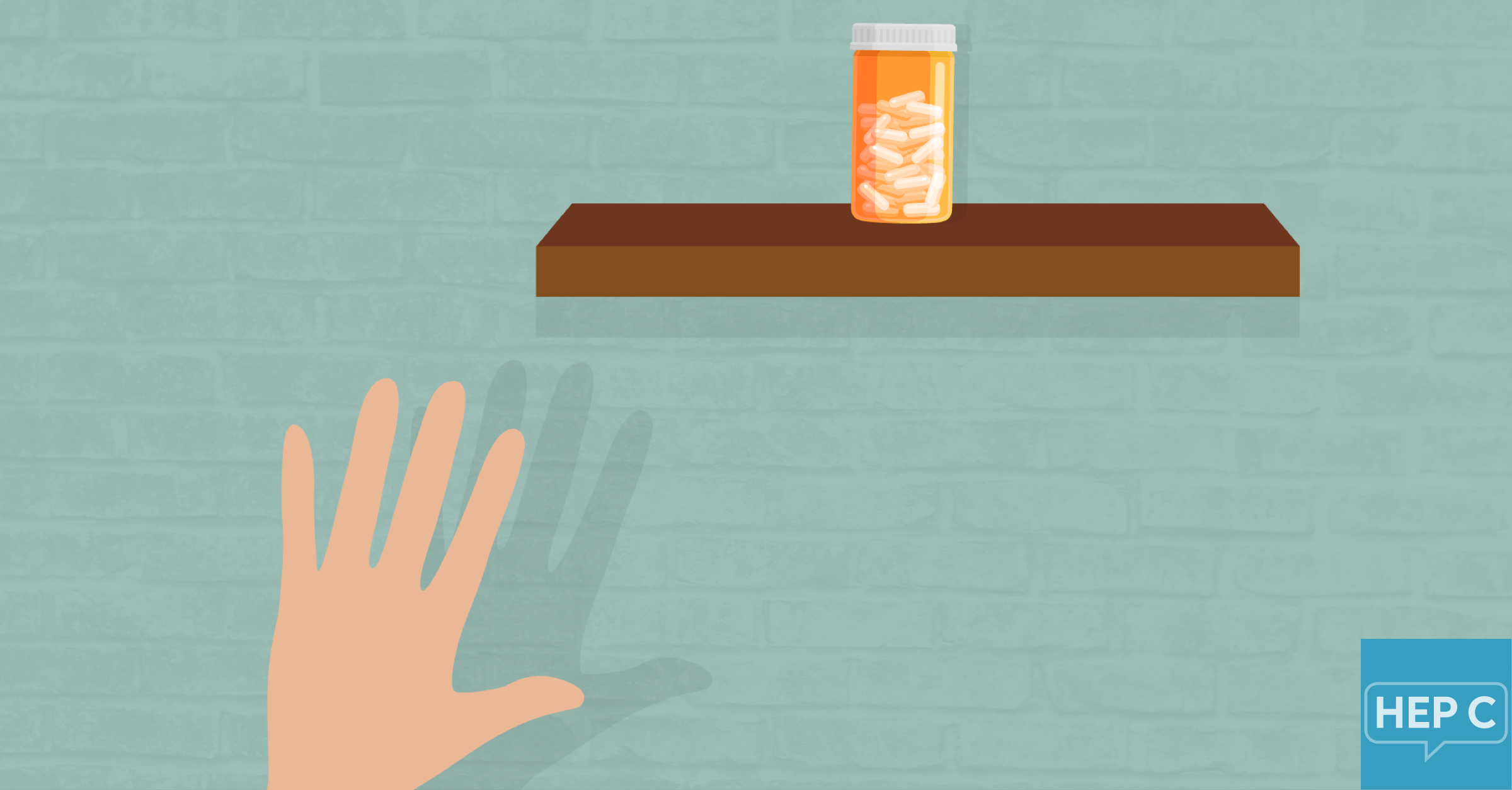 Olysio recommend photo
Olysio pictures
Olysio new picture

images Olysio
Watch Olysio video
Communication on this topic: Olysio, olysio/ , olysio/
Related News
How to Deal With Criticism
Can a Vegetarian Diet Help Type 2 Diabetes
Experimental Vaccine Shows Promise for Ovarian Cancer
9 Delicious Recipes For the Perfect Valentine's Day Menu
The 6 Reasons Meghan Markle Always Wears a Low Bun
T By Alexander Wang Fall 2015 Collection
Easy Escapes: The Coastal Cultural Trail, East Sussex
10Signals That Can Help You See Through Someone Right From the First Date
Porsche Says No To Driverless Cars
Weird Side Effects of Stress in Hindi
Date: 02.12.2018, 14:22 / Views: 82463
---